new
improved
The Adalo Editor
Announcements
We added a new Team Switcher! Within the menu on the right side, you will now be able to switch between the teams you have access to.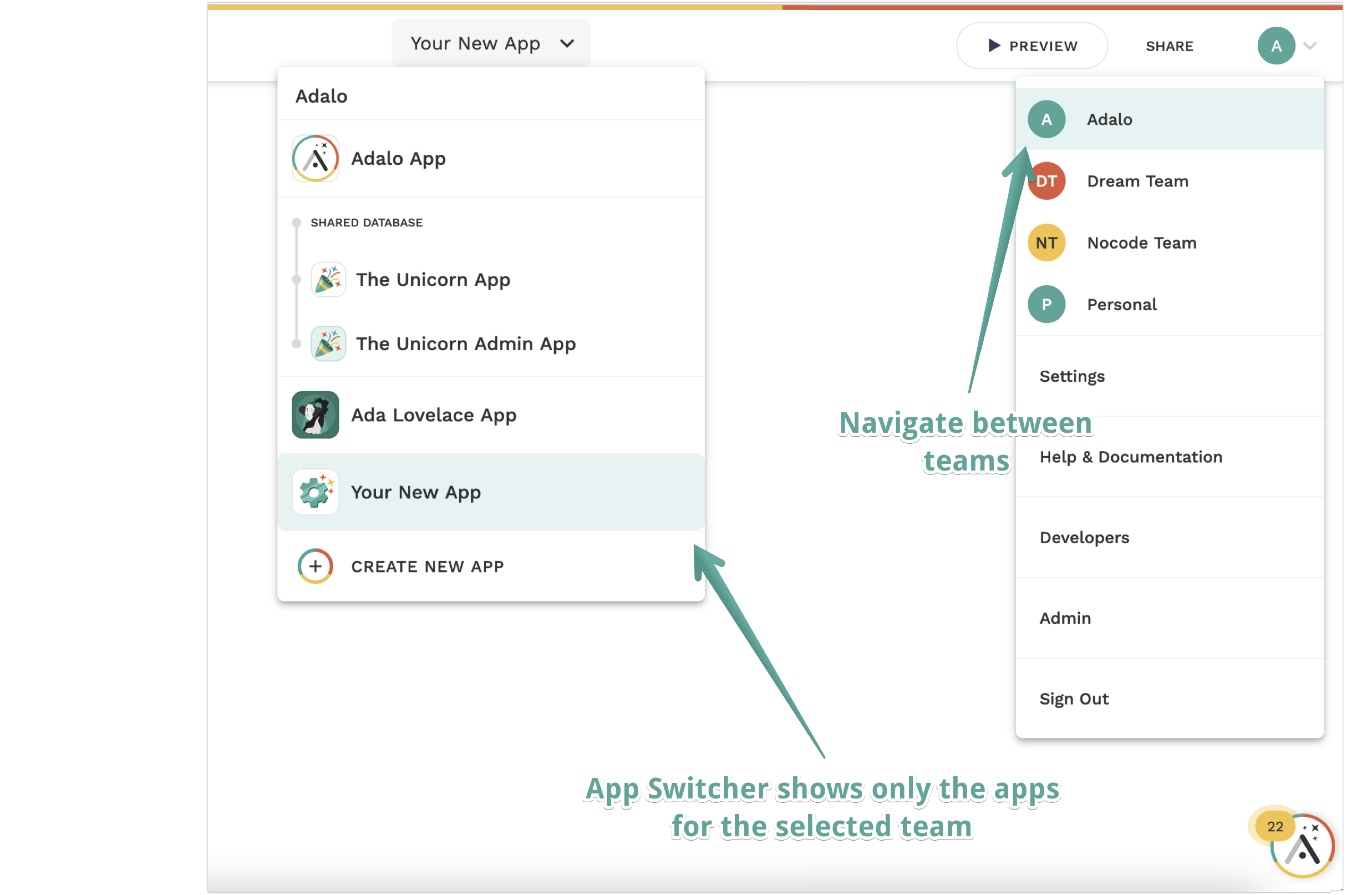 Once you have selected a team, you will see the App Switcher now only shows the apps that belong to that team. Any apps that share a database will be displayed together.
We have also updated the Settings modal! This will now only show you the settings for the selected team.